Week 2 is upon us in the NFL and our fantasy football season is still very much intact regardless of how poorly you may or may not have done. Last week we made some pretty bold fantasy moves in our lineups and were rewarded for a few of them, but burned on a couple. That's just exactly what I find so much fun about fantasy football. I may make a move that I think is legit and ends up losing me a game, or I could make a move that everyone scratches their head at and win the week.
I typically find more gems than I do busts, but here's a quick recap over last week:
*Standard Scoring
Wins
Carson Palmer over Russell Wilson, Alfred Morris over Justin Forsett, DeAngelo Williams over Alfred Blue, John Brown over Jeremy Maclin, Rueben Randle over Sammy Watkins, Eric Ebron over Kyle Rudolph, Eagles D over Pats D.
Losses
Allen Robinson over Brandon Marshall, Larry Donnell over Colts TEs and Browns D over Ravens D
Push
Sam Bradford over Big Ben, Ameer Abdullah over Chris Ivory (For pushes, my play wasn't quite as good as the other, but it was too good to be counted as a total loss)
Not bad overall. A few big losses, but a few big wins as well. Overall 7-3-2. Let's take a look at Week 2's biggest fantasy football bold moves.
Quarterbacks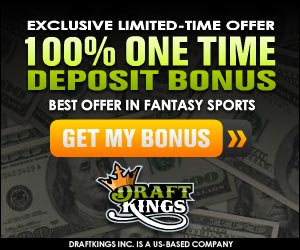 Eli Manning, New York Giants over Peyton Manning, Denver Broncos 
*gasp*
Eli over Peyton? Since when? I mean technically Eli has had more success, depending on if Super Bowl rings solely measures NFL success, which IMO does not. Still. It's not about talent in this situation. It's about the fact that both of these quarterbacks had their struggles in Week 1. Peyton looks slower when reading defenses and maybe one more year was a mistake. I'm still plugging him in weekly, but if you want to take a chance, go with Eli's match-up against the Falcons compared to Peyton having to face a very talented Chiefs defense. I look for the Broncos to be able to move the ball, but struggle to create big plays leading to scores.
Jameis Winston, Tampa Bay Buccaneers over Marcus Mariota, Tennessee Titans 
Okay. Perhaps this one is for deeper leagues or 2QB leagues. Winston gets a New Orleans secondary that doesn't seem to be improving and hopefully Mike Evans back. Mariota faces a defense that didn't do poorly until the offense starting turning over the ball. The Browns offense gets a major relief to be facing a Tennessee defense that's still not that great compared to a stout Jets defense. Also, Johnny Manziel will have a true week of practice with the 1's, so I don't anticipate Mariota having the field day some believe he will.
Running Backs
Lamar Miller, Miami Dolphins over LeSean McCoy, Buffalo Bills 
Miller didn't put up huge fantasy numbers in week one, but he still was alright rushing for 53 yards on 13 carries with a 20+ yard pass out of the backfield. LeSean looked pretty good in week one as well, but he still looked like he's lost a step to me. Why? I don't know, perhaps first week jitters. I seriously see Karlos Williams stealing goal line carries, whereas Lamar Miller gets Jacksonville this week as the Dolphins will likely run him through the second half.
DeAngelo Williams, Pittsburgh Steelers over Jonathan Stewart, Carolina Panthers
Typically we were always arguing over which of these two talented Panthers backs to start. For the first time in Jonathan Stewart's career he's not splitting carries with DeAngelo Williams. Williams looked fresh in the Thursday night opener and this is the last week where the Steelers will have to rely on him with Le'Veon Bell coming back in week three. San Francisco's defense did just shut down Adrian Peterson, but they also didn't have to worry about guys like Antonio Brown, Heath Miller and Markus Wheaton. Stewart on the other hand has to face a pretty solid Houston Texans defense who ultimately have to put up a shutout to win games consistently.
LeGarrette Blount, New England Patriots over Alfred Morris, Washington Redskins
Blount has fresh legs off of his one game suspension and will be the goal line guy in Foxboro. Morris faces a very tough St. Louis Rams defense coming off of a huge win against their NFC West rival Seattle Seahawks. Morris has always been good for 60-70 yards and a score, but this week he may go scoreless.
Wide Receivers
Davante Adams, Green Bay Packers over Alshon Jeffery, Chicago Bears
I'm still plugging Adams in despite a mediocre put out in Green Bay's opening game. James Jones spoiled Adams chances at a breakout week one. But even with the Seahawks match-up, Aaron Rodgers should still be able to put up big numbers. Nick Foles did nearly throw for 300 (with OT) a week ago. The 'Hawks will have to focus on all three wideouts as well as Eddie Lacy, so someone is bound to make a big play. Jeffery gets a tough Cardinals match-up with a quarterback in Jay Cutler who is quite hit or miss. Jeffery could still be good for a score, but Forte and Martellus Bennett figure into the red zone picture as well.
Brandon Coleman, New Orleans Saints over Brandon Marshall, New York Jets 
Coleman has some nice upside and it's clear that Drew Brees has an eye open his way. Brandon Marshall had a nice game a week ago against the Browns defense that crumbled in the second half. He gets a match-up against the stingy Vontae Davis here, although I see the Jets succeeding more with the run, while I still have less faith in Ryan Fitzpatrick.
Michael Floyd, Arizona Cardinals over Stevie Johnson, San Diego Chargers
It looked like Stevie Johnson was revived a week ago in that Chargers jersey with a guy named Philip Rivers throwing to him. But if I know Stevie, I know how streaky he is. Michael Floyd operates the same way which is why I'm playing the match-up card. A healthy Carson Palmer in Arizona means lots of down field throws against an inconsistent Bears secondary compared to a rather talented Bengals secondary who gives up more on the ground.
Tight Ends 
Delanie Walker, Tennessee Titans over Jordan Cameron, Miami Dolphins
While I think Marcus Mariota struggles, I think Walker gets quite a few targets and some RAC opportunities with a banged up linebacker corps in Cleveland. Jordan Cameron is healthy and very well could go off, but I see the Dolphins likely utilizing the run game and play action heavily down field more than going to the tight end. I'd take Walker in PPR over Cameron all day this week at least.
Austin Seferian-Jenkins, Tampa Bay Buccaneers over Travis Kelce, Kansas City Chiefs
I'm not buying into the Kelce hype against the Broncos defense this week. Kelce looked great with Alex Smith of all people throwing to him, and he's a legit red zone option, but Seferian-Jenkins has the better match-up overall with the Buccaneers likely to be playing from behind against New Orleans, while still having some success throwing the ball. Kelce's facing the Broncos this week who are really looking to keep the Chiefs out of the red zone while they attempt to take the AFC West for Peyton's (likely) last hurrah. Okay, I may be reaching here. Predicting tight ends is next to impossible outside of Gronk and Graham.
Team Defenses
Pittsburgh Steelers over New York Jets 
The Jets face off against the Colts who were just embarrassed by the Buffalo Bills. Yeah, the Colts aren't going to start off 0-2, and the Jets aren't as good as they looked in week one against the Browns. Andrew Luck may throw a pick, but the Colts will still pull up 28+. Pittsburgh has to face off against Carlos Hyde who stomped and spinned his way to 168 and two touchdowns against the Vikings, sure. Okay, now that I look at it, it seems terrifying. But they get the 49ers at home in Heinz Field while they look to force 3+ turnovers in a route of the 49ers.
San Diego Chargers over Kansas City Chiefs
The Chargers have a long trip out northeast to Cincinnati, Ohio, but they still get to face the indecisive Andy Dalton. The troubled Bengals quarterback is likely in his last season with the kitties and must make it count, but I think the Chargers defense looked pretty fast and if they can get pressure, they'll turn the ball over a few times. Kansas City gets a home game against Peyton Manning and the Broncos powerful offense. While they may be able to contain the Broncos to less than 24 points, they're not likely to force many turnovers and opportunities for defensive touchdowns. At least not quite like the Chargers may be able to with Eric Weddle in the defensive secondary.